To make your Legacy Contribution safely online Please Click Below:
One million to Honor and Remember their sacrifice.
0.01% achieved
Dear Friend of Honor and Remember,
Over the past 13 years, since Honor and Remember was established, we have presented personalized Honor and Remember flags to nearly 5,000 families from many generations. If you have attended even one of these you know the emotional impact that it leaves. More than 400 flags last year alone. I am so grateful for friends like you who have supported our mission of honoring families and their military fallen loved ones in this unique way. I'm totally amazed at what has been accomplished in a short period of time.
As you know, most of our flag presentations are done with a personal touch, often at special events or ceremonies. We customize each presentation and each flag. CLICK HERE FOR LATEST STORY.
People are catching the vision of Honor and Remember in numbers far beyond our expectations. Also, our flag is now officially recognized by over half of the U.S States—and counting.
This brings me to the purpose of my letter. We now have a waiting list of close to 500 families who have requested flags—and more requests are coming in each day.
We have been moving as quickly as possible to custom-make each flag and arrange for individual presentations. Now, we have reached the point where our resources and manpower are strained to the max. We can no longer keep up with the demand for flags in a timely manner. Consequently, many dear families have been waiting more than three years for their flags. They have been so patient. They tell me that they understand…and they continue to wait but we cannot continue to build an inexhaustible waiting list.
One of our foundational cornerstones states…It is our benevolent and long-term goal to facilitate the placement of one personalized flag in the hands of immediate families who have lost a loved one in service to the United States, regardless of generation.
That's why I'm writing this urgent letter—to invite you to become a part of a special team to make that waiting list disappear—FOREVER!
I am asking friends of Honor and Remember to give a one time donation of $1,000, outside of your normal support, to establish the Honor and Remember Family Legacy Fund. This permanent fund will become a self-sustaining endowment — fulfilling the current request list and ensuring that future families will never have to face a long wait to receive their personalized Honor and Remember flags. This is a vital part of our mission, and I need your help.
There is nothing more important than honoring these families individually, please join our Family Legacy Fund. Just one thousand dollars will help us bring tribute to each family respectfully and promptly. Please do it now. You will make it possible for hundreds of deserving families to receive their personalized Honor and Remember flags—and because of your generosity you'll be creating a legacy for every future request. We need 1000 Legacy donors.
With your donation of $1,000, I want to thank you with these gifts of appreciation:
· An official certificate recognizing you as a Founding Family Legacy Fund Member
· A 3 x 5-foot Honor and Remember flag
· An Honor and Remember dual flag lapel pin.
In addition, your name will be included on a special Honor and Remember Family Legacy Wall on our exclusive web page. Once the Family Legacy Fund has met its goal, you will have online access to regular updates regarding family flag presentations and locations of scheduled events.
Can I count on you to take this pioneering step and become a Founding Member of the Family Legacy Fund? You have been a faithful friend, and I am calling on your support to meet this urgent and critical financial challenge—and to create a legacy that will carry our mission into the future for generations.
Thank you once again for all you have done!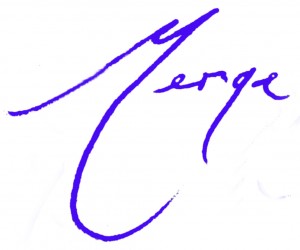 George Lutz, Founder
PS: This is an urgent and yes critical request, I need a minimum of 1,000 of our supporters to make this happen. Nearly 500 families are waiting for flags—some for over three years. Multiple requests come in daily. You can help erase this waiting list forever with your gift of $1,000 (or $84 a month) to the Honor and Remember Family Legacy Fund. Please click on the link or mail a check to the address indicated. Thank you, and many blessings
For us to avoid a processing fee Please Mail Checks to:
Legacy Fund, c/o
Honor and Remember, Inc.
PO Box 16834
Chesapeake, Virginia 23328
To make your Legacy Contribution safely online Please Click Below:
Financial Goals and Disclosure:
Phase 1 funding goal: 1 million dollars first year, Phase 2 goal: 5 million total to meet perpetuity requirements and be fully funded. No funds will be released until phase 1 is complete, at which time the current waiting list will begin to be fulfilled as phase 2 is initiated. Prior to the complete Legacy funding goals, personalized flag presentations will continue through our ongoing organizational efforts at the current rate of one per day, as finances allow.
One hundred percent of funds accumulated in the Family Legacy Fund, plus investment interest, will be used exclusively for the fulfillment of personalized flag requests. Fulfillment will include all processes necessary to ensure flags are accurately made, delivered, ceremonies arranged and finally respectfully presented.
Funds are held in escrow and board restricted for the purpose set forth as above and conservatively protected and managed by Edward Jones Financial Services.
Honor and Remember, Inc is an IRS approved 501(c)(3) charitable organization. Donations are tax deductible.